Dinner Church
Wednesday, May 24, 2023 - 5:45pm

Join us for supper, beginning at 5:45 p.m., followed by worship/teaching, and discussion. Our material this session will be Francis Chan's scriptural study, Until Unity.
If you would like to join a group/are unsure of the group to which you belong or have any questions, please contact Andrew or Sheila Beach. See you there!
This date is reserved for individual groups to meet and fellowship at the church or an alternate location/date, at the discretion of each group and leader.
There will not be a "whole church" gathering on this date.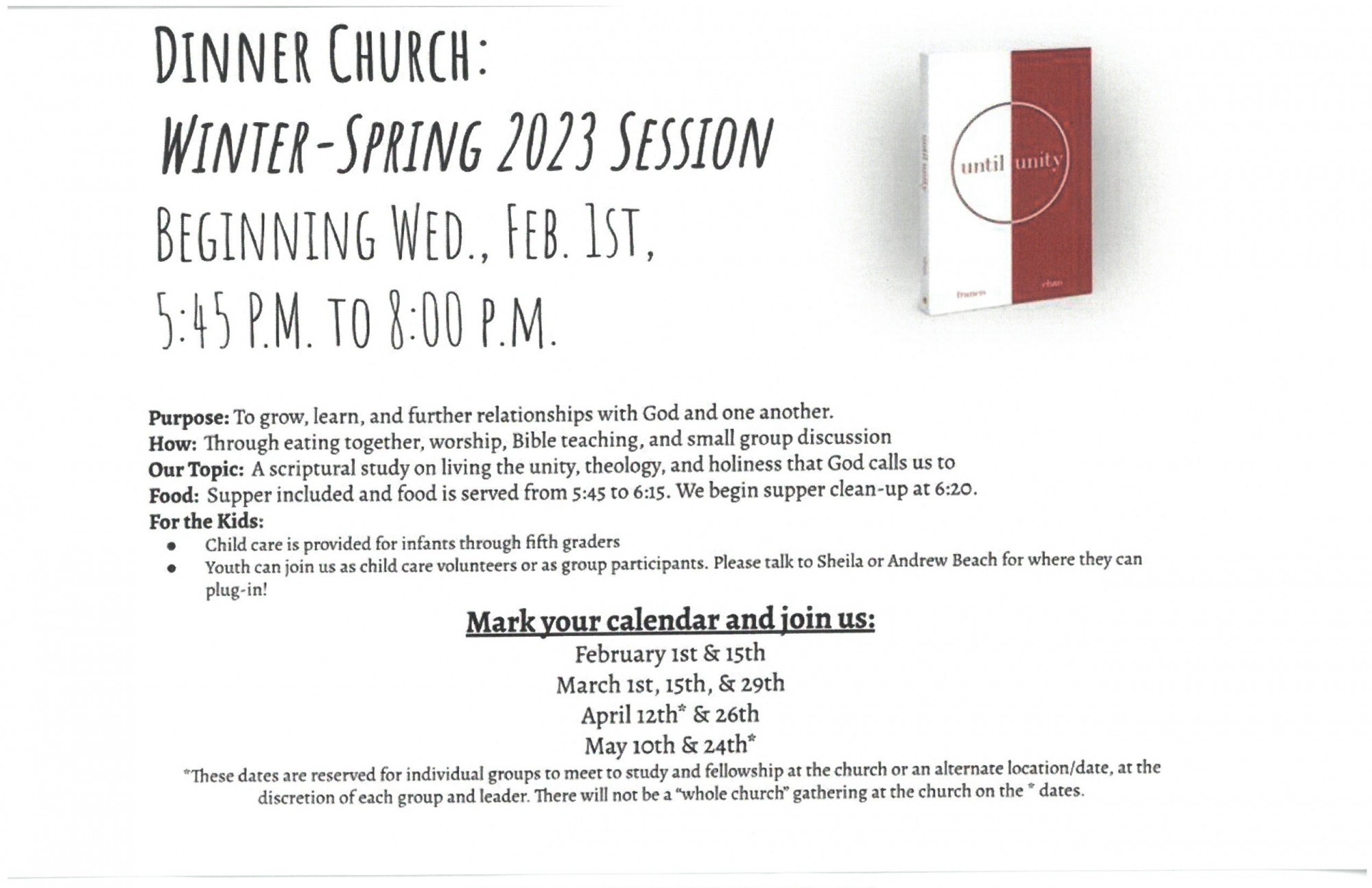 « Back to Calendar